Transfer your worries to us.
At V – Listen, we understand that every patient has unique listening needs and environmental challenges to cope up with. Addressing these unique needs is the key to help each individual.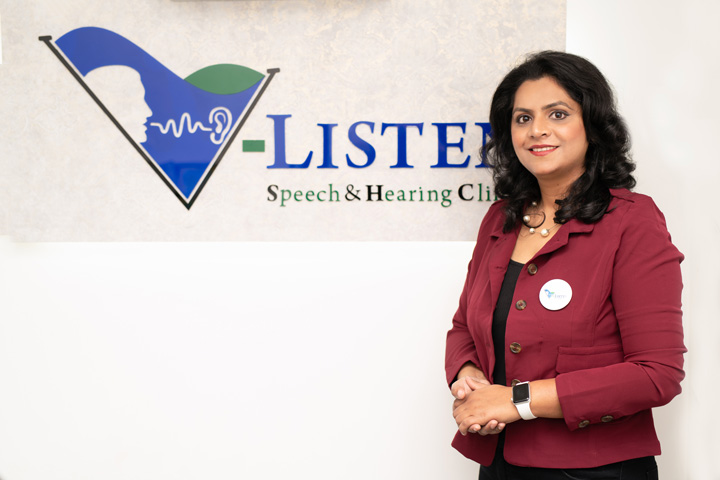 We strive for patient delight
State of the Art technology
Professional Audiological care
Honest & ethical treatment
Friendly and safe environment
See how our Hearing Solutions can transform your life.
Founder and Director
V-Listen the Speech and Hearing Clinic.
Postgraduate (MASLP and BASLP) in Speech and Audiology from AYNIHH Mumbai, She has 14+ years of Audiology and Speech therapy experience.
In her professional life, she has successfully delivered 1000+ patients suffering from multiple problems ranging from prelingual deafness to aphasia, dysarthria developed in adults or aged people due to trauma, stroke.
A significant part of her career was with Advanced Bionics, A Cochlear Implant Company, where she served as a Cochlear Implant Specialist heading North India and delivered her service to 1000+ client right from candidacy for the cochlear implant to complete management and AVT rehabilitation post-implant.
She runs her Speech & Hearing clinic in Gurgaon since July 2016, serving patients with complex disorders like multiple disabilities, severe autism, ADHD, hearing loss by birth, down syndrome, children with CP, stroke patient with aphasia, voice and fluency disorders.
She also heads the audiology and speech therapy department at Paras Hospital, W Pratiksha Hospital and Medeor Hospital in Gurgaon, Haryana.
She is proud to have helped hundreds of patients improve their hearing, leading to millions of smiles and happiness.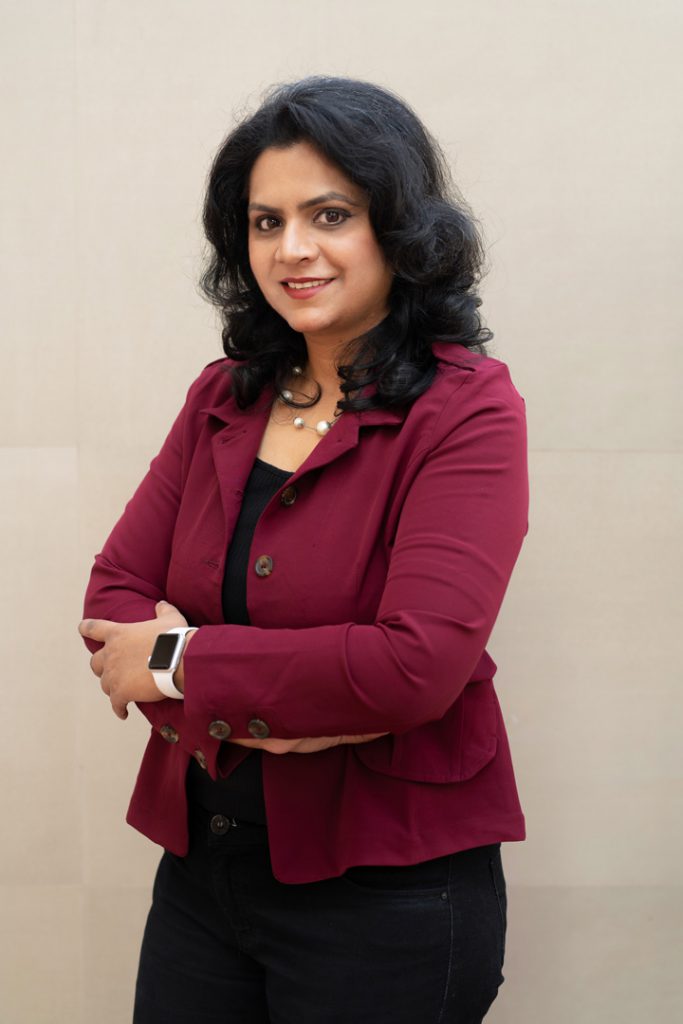 Senior Audiologist & Speech-Language Therapist Cochlear Implant Consultant 14+ Years of Experience
Speech and language tests and therapy
Hearing Test and Hearing Aids
Cochlear Implant, AVT & MAPping